Wonders of the sea
in extra virgin oil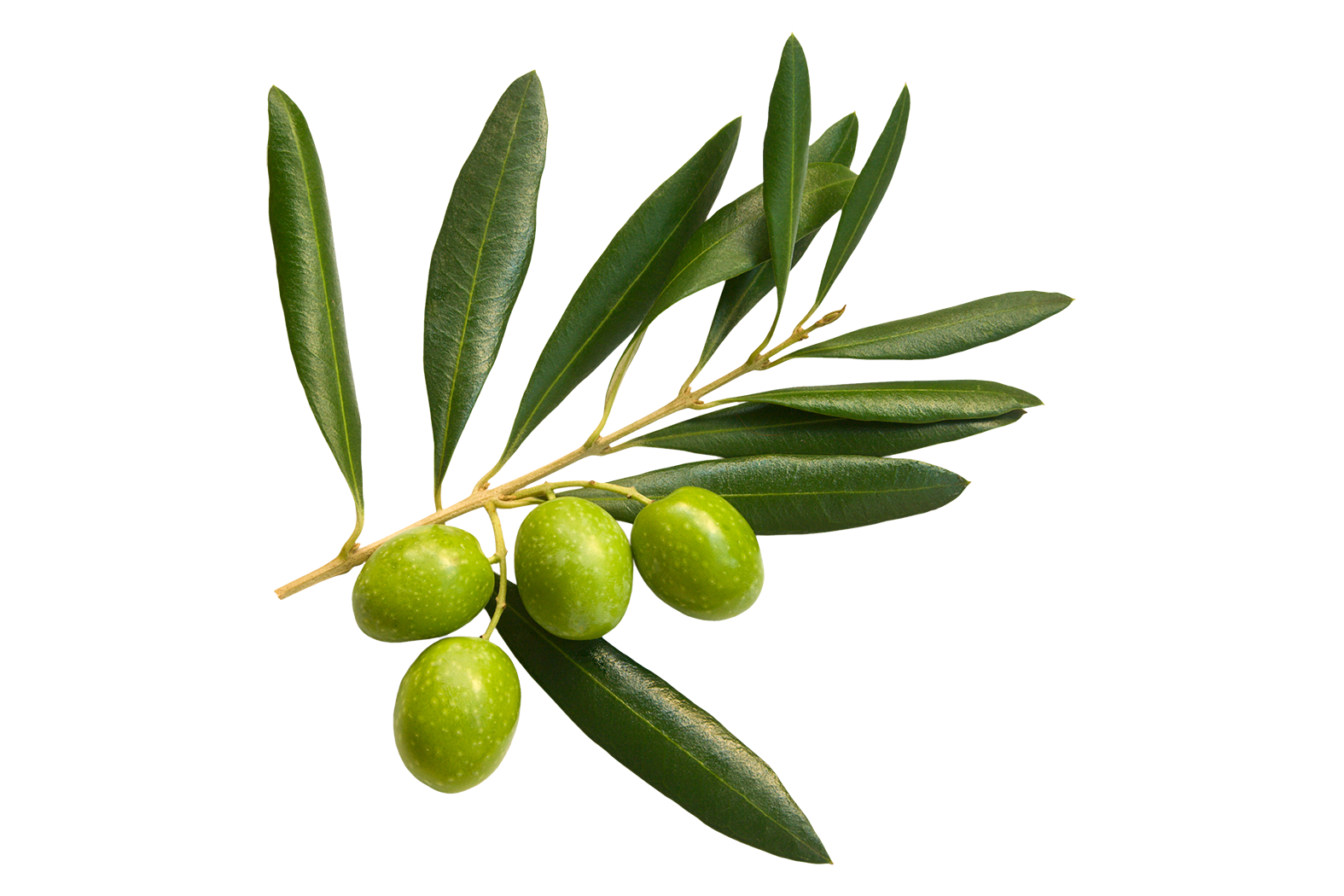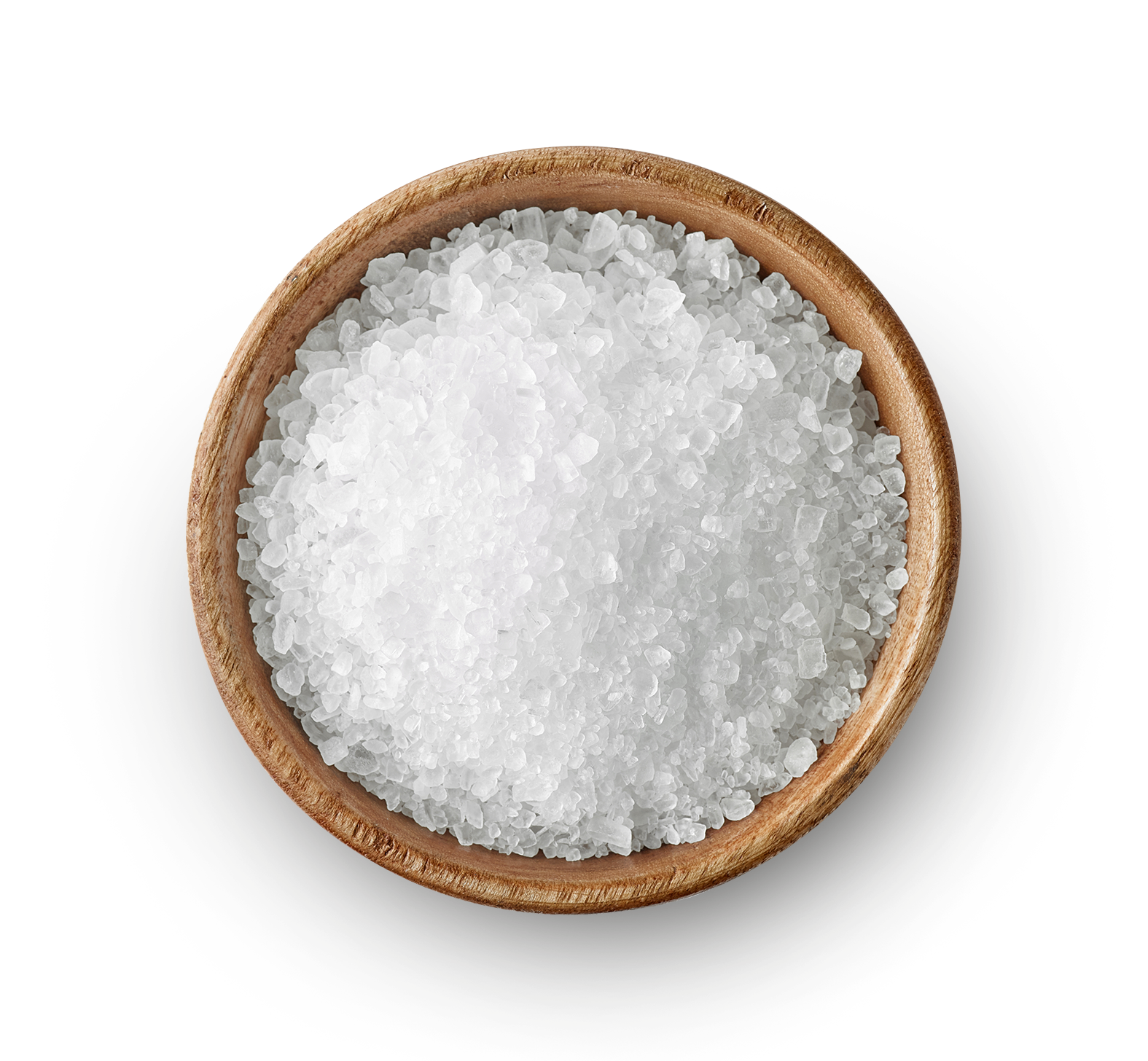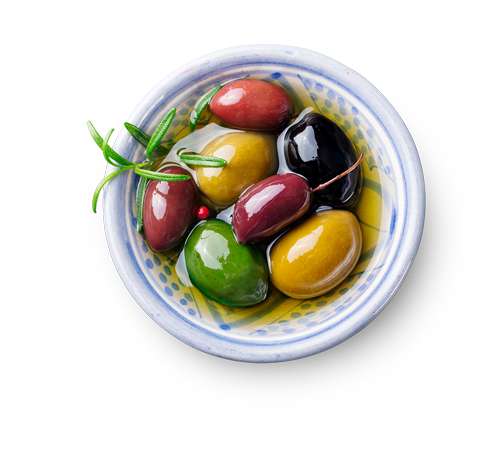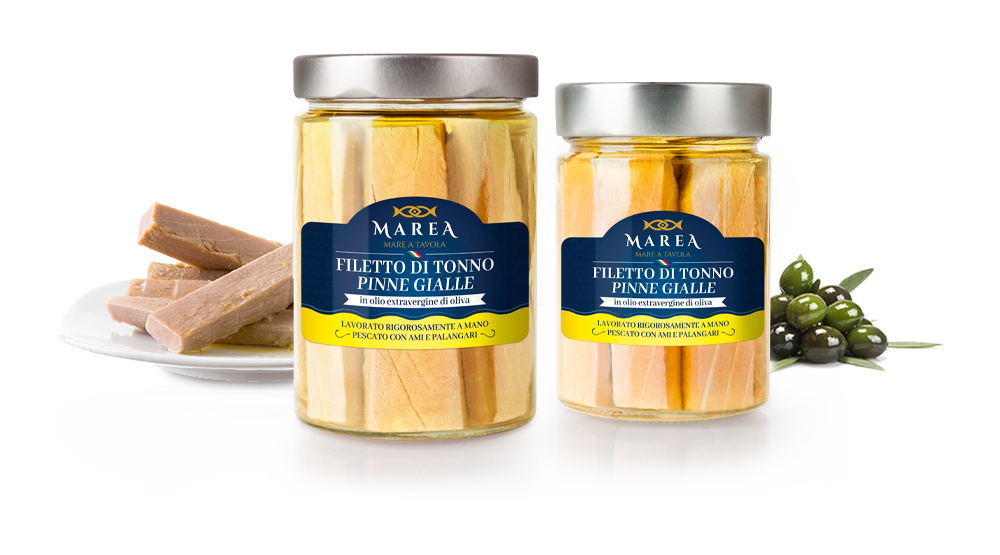 YELLOWFIN TUNA
Fillets of Yellowfin Tuna in extra virgin olive oil have a pinkish colour and a superior firmness to the meat. They can be enjoyed as they are or as a base for sauces and first courses adding warmth and colour. Seasoned exclusively with excellent prime ingredients, particularly light, containing only 1% fat.
Find out
WHITE TUNA (Albacore)
White Tuna (Albacore) fillets in extra virgin olive oil come from tuna caught in the Mediterranean Sea. White tuna is suitable for palates that enjoy delicate and subtle flavours. Its meat has a light colour and a lower fat content, making this tuna an ideal ingredient for the preparation of imaginative appetizers and mouth-watering gastronomic dishes, accompanying different ingredients without masking their flavours.
Find out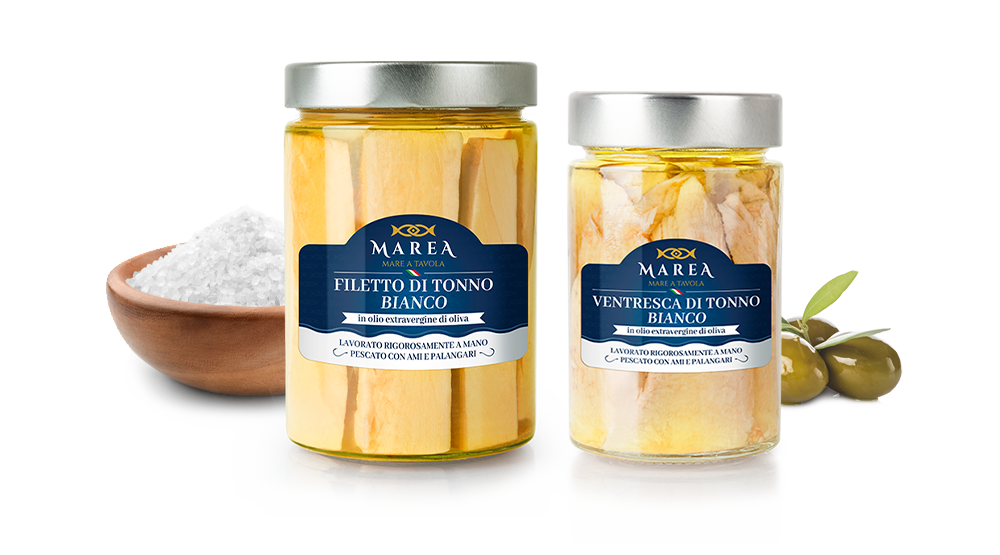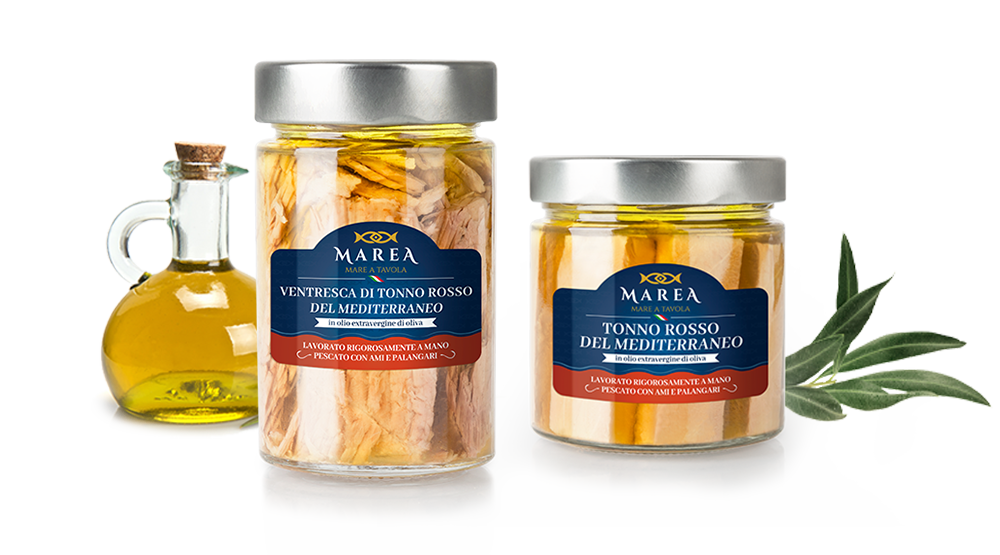 MEDITERRANEAN BLUEFIN TUNA: RARE AND DELICIOUS!
Sustainably fished with hook and longline, entirely hand processed with artisanal care. Carefully selected cuts, chosen especially for their nutritious quality, are skilfully cooked, then packed into jars by hand to preserve the large chunks of firm meat. The addition of extra virgin olive oil gives this product a unique and refined taste.
Find out
SWORDFISH
With its tender and succulent meat combined with quality extra virgin olive oil for demanding palates who love stronger flavours.
Find out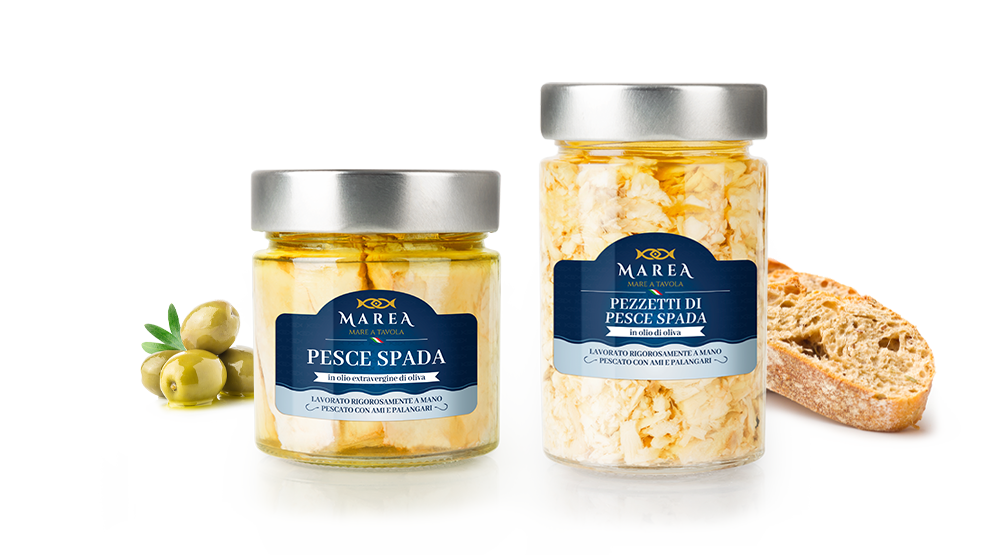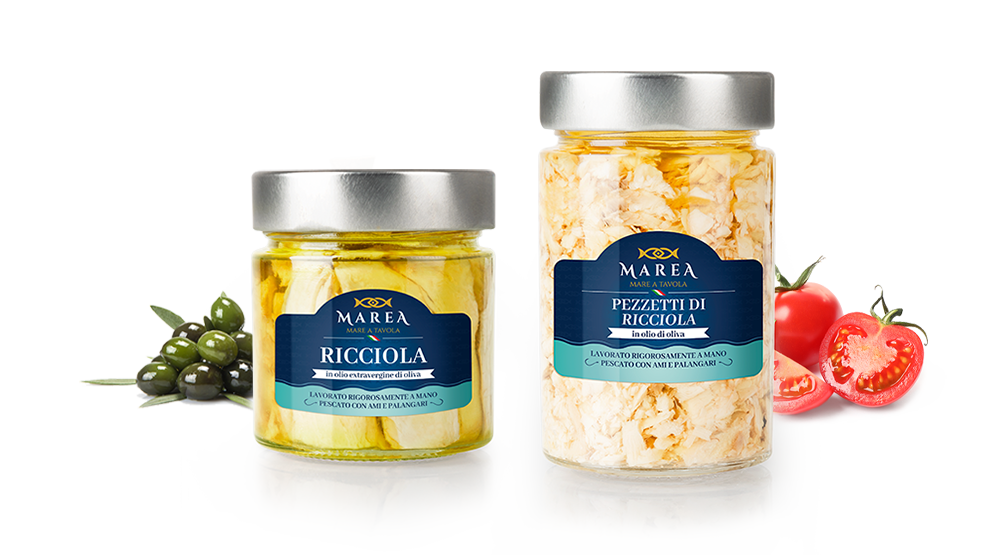 AMBERJACK
Prestigious blue fish with excellent compact and firm white meat, with exquisite flavour and highly digestible.
Find out
MACKEREL
Healthy blue fish with a strong taste and rich in omega 3 fatty acids, good for the heart and palate. The glass jars guarantee the transparency of the product and the oil clearly displaying the craftsmanship.
Find out